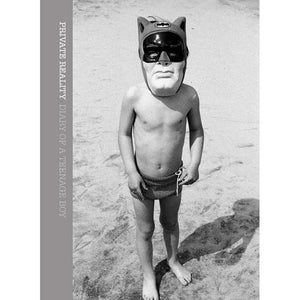 IAIN MCKELL
In 1976, aged nineteen and a student at Exeter College of Art, Iain McKell got a summer job on Weymouth seafront photographing holidaymakers. It was a wonderful opportunity for him to both earn a living and carry out a project exploring the life of the seaside photographer. As well as holidaymakers he photographed his friends, his family and local people from the town, and in the evening the disco bars, fairgrounds and caravan parks of the town.
Private Reality is about youth culture and being a teenager in the 1970s. As McKell turned from teenager to young adult, existential angst preoccupied his thoughts as it does for many teenagers, yet the project came together through his lens as he experimented through his photography. For McKell it was his rite of passage, a coming of age, as he began to look at the world and to understand it through the camera.
Iain McKell is a British art-documentary, fashion and portrait photographer whose long term documentary projects have included sub-cultures across the globe such as New York's Guardian Angels, the 1980's mod/skinhead revival and horse-drawn New Age Travellers. He has photographed icons including Madonna and Kate Moss, directed commercials and pop videos and undertaken commissions for The Sunday Times, Vogue Italia, L'uomo Vogue and i-D. His work has been exhibited in numerous galleries including the Photographer's Galley, London and the Turner Contemporary Gallery, Margate.
Hardback 160 pages
112 duotone photos, 270 x 200mm
ISBN: 978-1-911306-51-1
£35.00 UK / $50.00