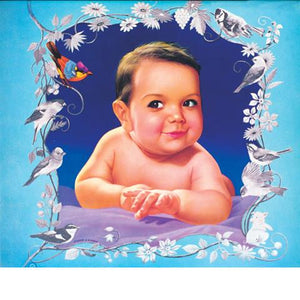 Edited by SIRISH RAO
Meet Doctor Baby, Army Baby, Biscuit Baby, Radio Baby and many more in this colourful, highly unusual and very funny collection of extreme cuteness.

Throughout India images of babies appear everywhere – on posters, in calendars and on billboards. But these are no ordinary babies – Chairman baby, Scientist baby, Farmer Baby – all make an appearance. Carriers of dreams, both personal and social, babies find themselves in a bewildering and delightful variety of professions and roles. These odd and bizarre arrangements at once confound and confirm our sense of the 'cute'. One hundred classic baby posters go to make this extravagant book unashamedly zany and happy. This is the first ever collection of these wonderful images – a perfect gift book for parents, would-be parents, grandparents – in fact it's a book for everyone.

Author of the very successful An Ideal Boy, Sirish Rao is a novelist, writer and editor. He has been editorially involved in more than thirty books.
ISBN: 1-904587-01-1
Padded cover hardback
104 pages, 100 photographs
170mm x 170mm