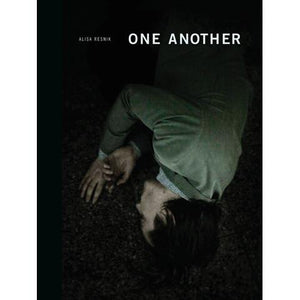 Winner 2013 European Publishers Award for Photography
ALISA RESNIK
One Another features images mainly taken at night in St Petersburg and Berlin. Leaden-coloured scenes, greasy spoon cafés, empty halls and old hotel rooms that seem to echo with traces of the past. And people's faces…… hurried glances, small awkward gestures, hands searching for support, the signs of grief or desparation in the corner of an eye – people breaking through the glass of loneliness.
For Resnik, photography is the way to stop a moment and look deeper into reality, to step past the often painful dichotomy between subject and the object: "You roam the world looking for the moments you can stop and turn into an act of perception, looking for a revelation, looking for a mirror."
Alisa Resnik (b. 1976 in St. Petersburg, Russia) moved to Berlin, Germany, in 1990. After studying Art History in Berlin and Bologna she began photographing in 2008. Her work has been exhibited in Rome, Milan, Madrid and at Les Rencontres d'Arles, selected among the Photoespaña 2009 Descubrimientos and among the new talents at the Musée Suisse de l'appareil Photographique in Vevey. She received awards in the Winephoto Contest in 2008 and 2009. 
ISBN: 978-1-907893-44-5
Hardback
120 pages
67 colour photographs
265mm x 200mm