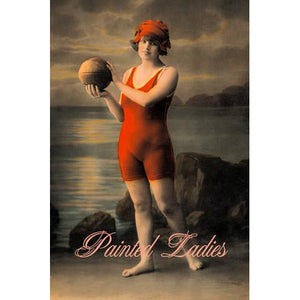 NICK HEDGES



In the early 20th century the picture postcard provided an immediate and direct form of cheap communication – rather like text messaging today. Made by anonymous photographers and hand-coloured by thousands of unknown women working in their studios, hand-tinted cards became one of the most popular of art forms. This extraordinary collection encompasses cards from throughout the world including Africa and the Middle East, many raising issues of colonialism, and exoticism, but many also just celebrating everyday relationships, friendship and family.
Painted Ladies provides a colourful and fascinating insight into the fashion, culture and interests of the early twentieth century.
Midlands born Nick Hedges is a well-respected photographer in his own right. His work has been published in a number of books including the acclaimed Born to Work, and has been exhibited widely throughout the UK.
ISBN: 1-904587-18-6
Hardback, 68 colour photographs
230 pages, 160mm x 235mm