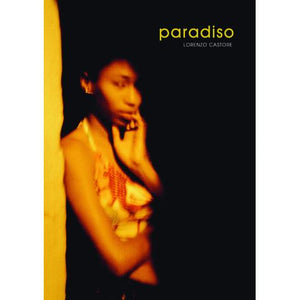 Winner European Publishers Award for Photography 2005
LORENZO CASTORE
Essay by Christian Cajoulle


Anyone who has been to Cuba will have been struck by the physical presence of colour in this jewel of the Caribbean; by the luxuriance of the sunsets and by the way that, at different hours of the day, the light intensifies the colours. For Lorenzo Castore, in his dynamic photographs of Cuba and Mexico, colour is everything. He uses it in extraordinary ways, conveying a rich sense of place and atmosphere. The resulting images are revealing and powerful. The subjects he chooses: the bars, the cafes, the streets, the everyday.
Now in its twelfth year the Leica European Publishers Award is a collaboration between six European publishers. Each year the winning project is published in six countries (England, France, Spain, Germany, Italy, Greece) and in six language editions. Previous winners include Simon Norfolk, Bruce Gilden, Dario Mittidieri and Jeff Mermelstein.
Award winning photographer Lorenzo Castore was born in Florence in 1973. He has worked in Europe, India, United States, Cuba and Mexico and has exhibited throughout Europe. He is represented by the prestigious Paris-based photoagency, Agence Vu.
ISBN: 1-904587-26-7
Hardback, 120 pages
50 colour photographs
210mm x 300mm