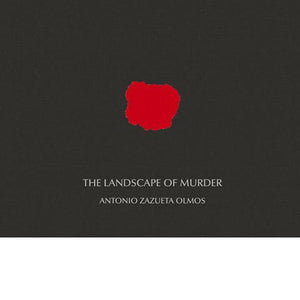 ANTONIO OLMOS
The Landscape of Murder documents all the sites where murders occurred in London between January 1st, 2011 and December 31st, 2012. In total 210 murders were committed over this two year period. Most murders make the news for only a fleeting moment and the landscape in which they occur reverts back to normality very quickly after the forensic teams leave. Yet the scars remain, sometimes subtle, sometimes very open, whether a single solitary flower or the gathering of grieving family and friends. Sometimes nothing remains to show that a life has ended violently in a particular location.
Antonio Olmos seeks to give memory to what are mostly forgotten events, in unseen places where great violence has occurred. A violence that is mostly silent, private and unseen by the wider public. The project has taken him to parts of London he knew little or nothing about and in the process he has created an alternative portrait of London, one shaped by violence and inequality.
Born in Mexico, Antonio Zazueta Olmos is a photojournalist who has worked on issues concerning human rights, the environment and conflict throughout his career. He has worked extensively in the Americas, Africa and the Middle East for editorial publications and NGOs all over the world. A recipient of a first place award in the World Press Photo Awards, his work has also featured in all the UK broadsheet weekend magazines. Olmos has been based in London since the mid 1990s and The Landscape of Murder is his first book.
Hardback, 160 pages
210 colour photos, 240mm x 300mm
ISBN: 978-1-907893-42-1