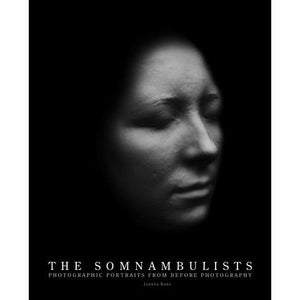 JOANNA KANE 
text by Duncan Forbes & Roberta McGrath


The life or death mask is in many ways the sculptural analogue of the photographic portrait. Both suggest direct traces from life, involve positive and negative, and evoke a mysterious connection between a living, breathing subject and a captured image.
The drive to capture true likenesses in the early 19th century was partly generated by the pseudo-science of phrenology. As a by-product of this, cast collections such as those of the Edinburgh Phrenological Society, have preserved haunting likenesses via life and death masks from individuals living 150 to over 200 years ago.
Through her photographs Joanna Kane has taken these subjects out of the categories and hierarchies of their phrenological context. They no longer appear as disembodied scientific specimens, but as photographically embodied portraits of individual men and women - many of whom lived before the invention or popular use of photography.
The project is called The Somnambulists, with reference to mesmerism and phreno-mesmerism, which were current at the time from which many of the casts originate from. The resulting portraits appear to exist in an ambiguous suspended state between life, death and sleep.
ISBN: 978-1-904587-56-9
Hardback, 112 pages
53 photographs, 240mmx 297mm